Why book now
Travel anytime with 40%-discount
Change your travel dates cost free
100% refund guaranteed
Health and Safety arragements
Reviews

Jessica
"This tour was awesome! Cesar was very welcoming and enhanced our stay in Lima. My girlfriend and I joined another tourist on the night time tour that included the Magic Water Circuit, street food, adult beverages, historic sites, and trendy bars. It was a unique and fun way to get to know the city. Cesar was very friendly and professional. Recommend!"
Some good reasons
Local Insight
Travel Buddies genuine, Fresh and modern. Urban inspiration with local art, culture and gastronomical characteristics.
Buddie host
The way that we develop our tours is not as the common tour operators. "We are not a guide, we are your buddie" is because we want to provide a closer experience.
Sustainability
We work with small businesses and local people and we are aware of the preservation of natural and cultural spaces, We combine social work with aid-in-action-programs.
Book online and pay securely
Book your tour online safely. We work with payme, an online payment platform that ensures 100% security on your payments.
Small groups
All our tours have a maximun of 10 people, We want you to enjoy your experience in the best way with the least number of people.
Guaranteed departures
We offer guaranteed departures from the momment you buy a tour. Our commitment to our Buddies is the most important thing for us.
We are a local business with experience leading tours around Peru and South America.
Our passion for traveling and exploring gave us the chance to visit other continents opening our minds and giving us a different view of tourism around the world.
Travel Buddies was a result of us being in constant contact with travelers from different parts of the world and discovering their need for new experiences that could make them get in touch with the local culture and not only with the touristy places, a touch that only a local buddy or friend can give you.
We have the commitment of delivering an experience full of stories and anecdotes. Travel Buddies wants you to feel part of a family that will take care of your safety and is always looking out for you.
As a business we recognize your need for good organization and flexibility. We have a good mix of field experience and backstage knowledge.
Meet Pablo and Cesar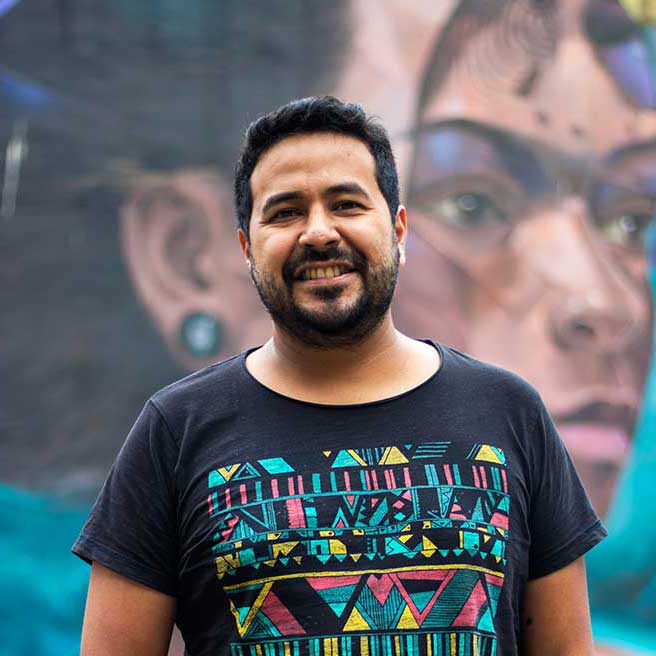 Cesar Alfredo Vasquez – Co Founder
"I like to listen and share stories. Along my life I traveled a lot and I would like to be as great a host as the ones I had when I was traveling out my country."
Some words about me
My first trip was when I was only 14 years old. My cousin asked me join him on a trek to the "Sierra de Lima", and after that trio I never imagined that my life was going to be dedicated to traveling. I have had the good fortune to travel a lot throughout my dear Peru and other countries. I work in tourism since I am 21 years old and I never thought that one of my passions would become my profession.
Education
I studied at San Martin University and I got the degree in Tourism Business Management.
Past experiences
I got involved in tourism when I was 21 years old, I went to Puerto Maldonado to work as a local guide. Since then I always liked to give a different experience to our visitors. After my experience at the Peruvian jungle I started working for a worldwide tour operator leading tours around Peru and South America, after a few years with them they gave me the chance to travel other countries promoting Peru and my culture.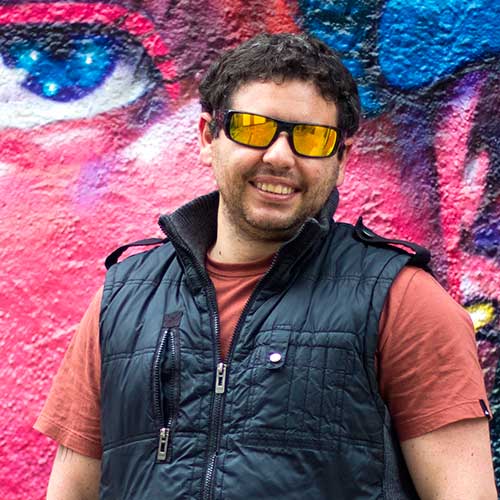 Pablo Ureta – Co Founder
"I am passionate about traveling and exploring. My goal in each of my tours is to make every single traveler fall in love with my country and my culture as much as I do."
Some words about me
I discovered my passion for traveling when I was 15 years old, but I started making a living from it when I was 26. Since then I started an endless adventure. I enjoy very much what I do and I love traveling because it makes me meet a lot of different people and shows me different ways to see life.
Education
I studied at Piura University in Lima Campus. I am a Business Administration graduate.
Past experiences
I worked in many places and companies that operated in lots of different countries. I got field experience leading groups around Peru and South America. One of the places I worked for gave me the chance to grow and travel the world facilitating training programs and learning about tourism operations. I am very grateful for all the experience and knowledge I got from the people and companies I worked for, but now it's time to start my own story.